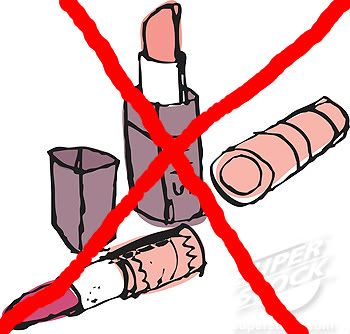 This is Day 24. I have to say that these 24 days are very hard to pass. Not buying everything is very hard for me as I always cannot resist from buying! But I can proudly say that, I have not spend a penny on beauty and makeup products (+ clothes) in these 24 days.
The only things that I got were some books. I have not been reading books for years (except text books) and would like to get back to the habit of reading some.
Content Marketing for Dummies... It inspires me from writing good passages. Hopefully my writing skill will improve after reading it.
The one in middle is a tool book of 50 stuff that will make your salary grow without stopping. I think it will help me as I am a bit lost during my work~
The one on the right is a book that I have been looking for months. It's called Hitler's Private Library. I have been looking for it since my trip to Berlin. It records the books which Hitler loves and shaped his rules of Germany during the 3rd Reich. The original copy was in English, but it was too expensive to buy, so I got the Chinese version instead.
I got these books from Eslite, the new bookstore in Causeway Bay (not very new, happened to be there for a couple of months). Eslite is a Taiwanese chain bookstore and Hong Kong is the first oversea shop for Eslite. There were a lot of people there and very noisy. Not a good place to read books. Therefore I bought the books I wanted and left. Hopefully after a couple of months, there will be more Eslite bookstores in HK and the number of people there will be lesser, and a better reading environment can be created.
I don't think I have broke my rules. Have I?
Thoughts of the "Month" so far:
I am very slow at clearing the stock. I think I have to speed up. I have rediscovered some products and trying to finish them asap!
Wishlist
Shiseido Maquillage True Cheek (blush)
This is something that I would like to try because I like the packaging. The packaging is so slim and compact that I can touch up when I am out ;)
This is the first bb cream by Shiseido. This is bound for me to try. I have tried Korean ones and they are a bit thick and grey for me. This one says that it is suitable for all skin colours. Therefore I am very interested in this.
The new powder by Shiseido. The selling point for this compact is that the powder is as thin as 0.01cm~ I would like to see the power of it. From some of the previews, it said that this powder has a good coverage and long lasting effect~
I hope I would wait and buy them after my suspension ban.
Interesting thoughts of the ban:
If I happen to break the ban, I think I will be adding additional 10 days to the 100 days and start it all over again. This will make myself very tough from buying~
Other links of blogs who are currently doing bans:
Blog of Shadows
Hakme