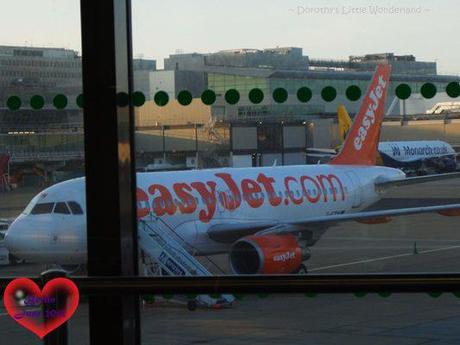 This time, the flight we took was operated by Easyjet - the budget airline. The tickets were not cheap because we booked it a month before our trip. You can find cheap deals from
easyjet.com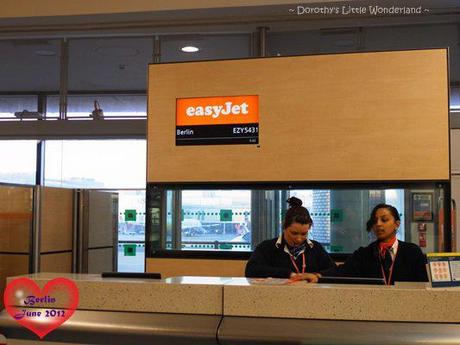 Easyjet is a budget airline and do not have seat booking system. You need to queue up quite early in order to have a good seat :) The flight is similar to any other airline, however you have to pay if you want to eat or drink :P (except water is free)
Flying time from London Gatwick to Berlin is about 1 hour 30 minutes.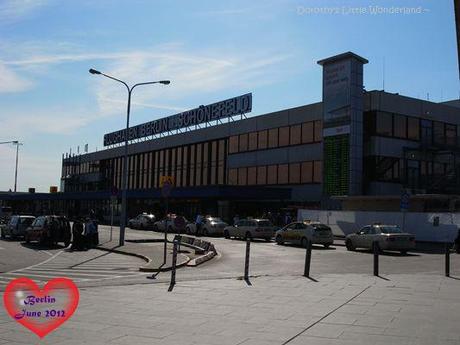 This is teh Airport where we landed. It was supposed to be the New Berlin Airport - Brandenburg. However the new airport hasn't fully established yet. So we have to land on this old airport. There are two airports in Berlin, TGL and SXF. This is SXF.
The airport didn't impress me at all. It's so old and no escalators around. This is the oldest airport I have been to I think (without refurbishments).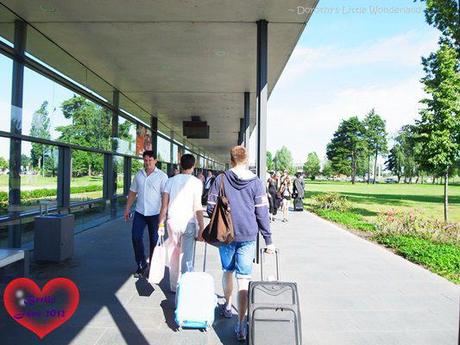 The train station is away from the airport. You have to walk about 5 minutes to the station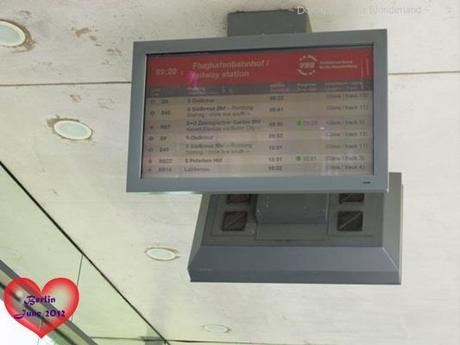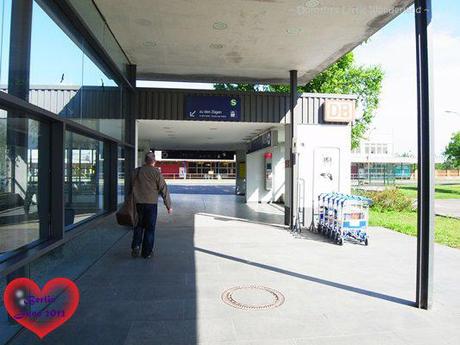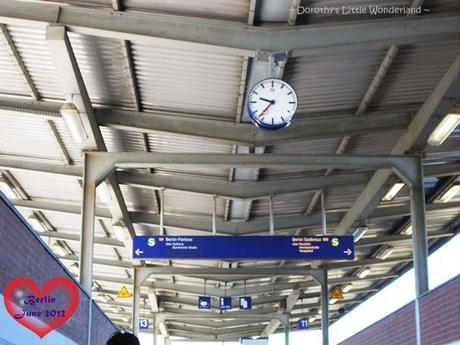 Queued for half an hour to buy the tickets... Only 3 groups of people were in front of me. They couldn't choose the right ticket and took a long time. It's very annoying when you have to catch train which departs every 30 minutes.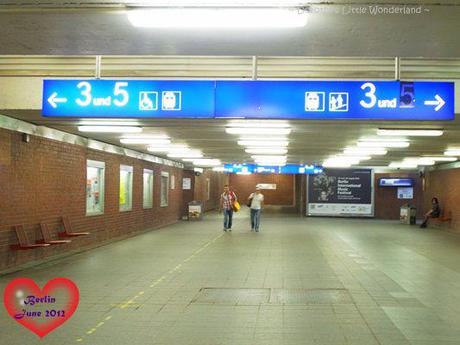 platform 3.4 are the airport express to the central Berlin.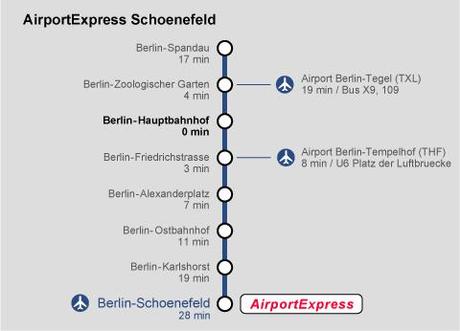 Hotel is located at Friedrichstrasse. therefore taking this airport express is very convenience
:)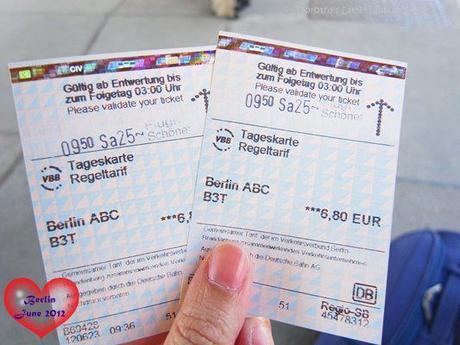 When you have got the ticket, you have to validate with the machine. There will be time stamp and date on it after you validate your ticket. If you didn't validate, you will be charged for 20euros...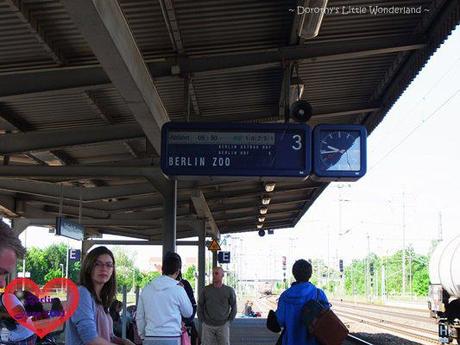 The station. Very old billboard showing the platform and the information of the train.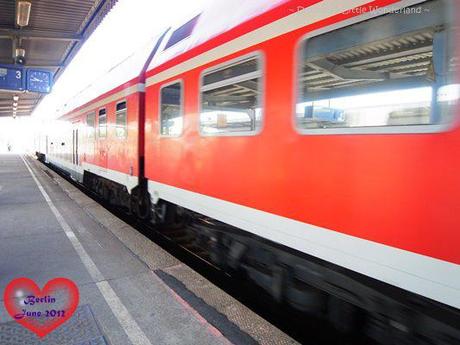 During the journey: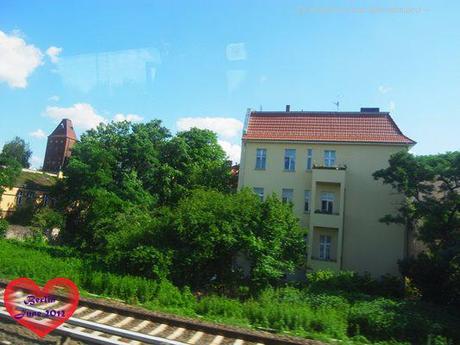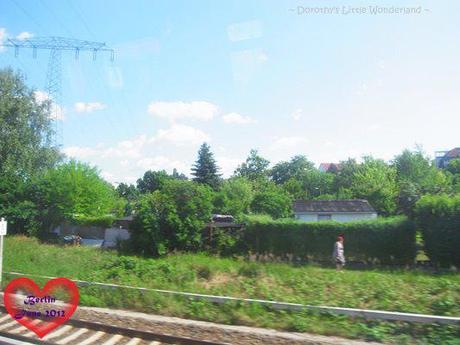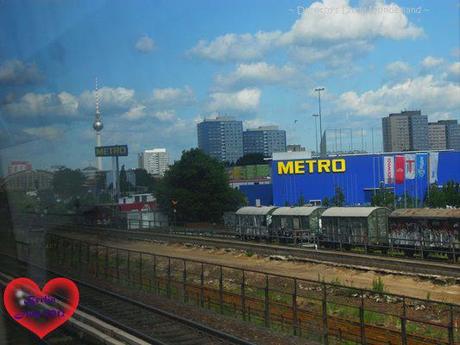 About 25 minutes later, we arrived at: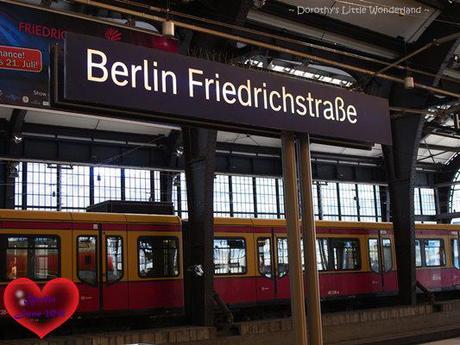 First impression of Berlin:
Everything is very old. Am I actually standing in the capital of one of the strongest country around the globe? It's very different from Frankfurt, Munich, Heidelberg...