Changing skincare routine is something everyone will experience, no matter which time of the year, where you are or what you are using. Changing skincare routine is an art as well. If you do not allow your skin to adapt properly, it might cause breakouts, turning your skin to very sensitive and redness.
As you all know, currently I have switched my skincare routine. This is not because my skincare products cause me problems. I change it because I would like to try different brands.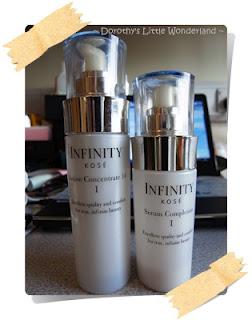 This was my original skincare routine - Kose Infinity Lotion Concentrate and Serum concentrateI really love the infinity line and I will repurchase it if I run out of it again (and I don't want to try other products).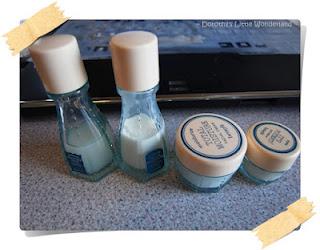 This Benefit set that I was trying out. Review post is available as well.
B right! radiant skincare kit by benefit
When you change your skincare routine, you cannot jump straight from the previous to the new one. You have to allow adoption period of the skin and closely monitor your skincare routine. I start changing the skincare routine when there is about 10% of the products left in my previous skincare product (i.e. the toner from Kose this time). I started introducing the Benefit toner into the skincare routine. First of all, I would use the Benefit toner on alternative days and then slowly increasing the number of times I use after applying the toner 3-4 times. During this time, I also do it for the moisturiser and eye cream as well.This way the skin will gradually adapted to the new skincare range and cause the minimal harm to the skin. During the process, you need to closely monitor the other skincare products as well, whether you need extra serum or which combination of skincare products suits your skin the most. Everyday I use a different combination of serum and moisturiser to fit the skin condition which varies slightly everyday. Normally I don't need a serum for the Benefit skincare set, but on occasion days I do.
As well as changing daily routine, the use of masks might increase the likelihoods because the skin might produce more dirt or dries quicker than normal. This is a normal skin adapting process and you have to closely looking after your delicate skin :)
The whole process of switching skincare routine takes about 2-3 weeks. As you can see, the benefit is nearly used up (after consecutively using for 2-3 weeks). Which means that the sample size of Benefit can last about 4-6 months. I am happy to start my other skincare products from Sasa haul soon :)
Hope this little tip and trick will help you go through skincare routine