I have been trying to make beauty boxes from myself. I posted notices on BBS and asked people whether they will be interested. 10 lucky ladies will be receiving their boxes soon.Let me take you through what's included in the boxes: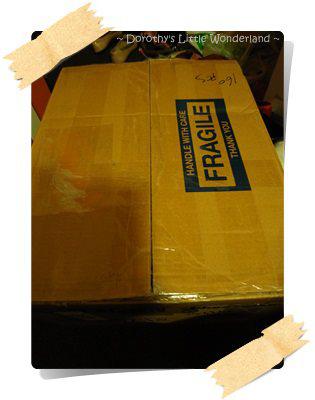 It took me more than half a month to get this box to be shipped.
the products are nicely wrapped by the bubbles and I had to dig them out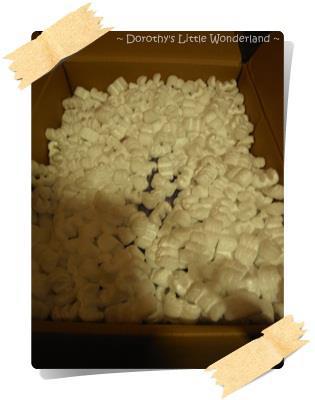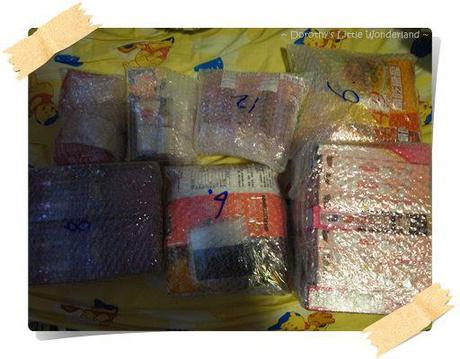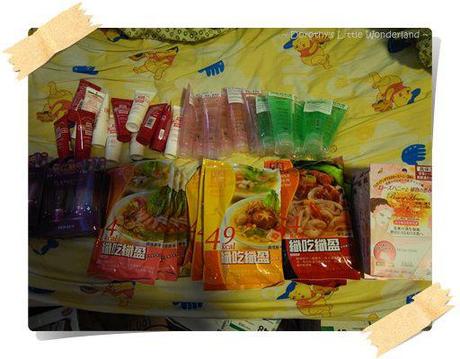 These are the products all together!
1. Sliming noodles (Full Size)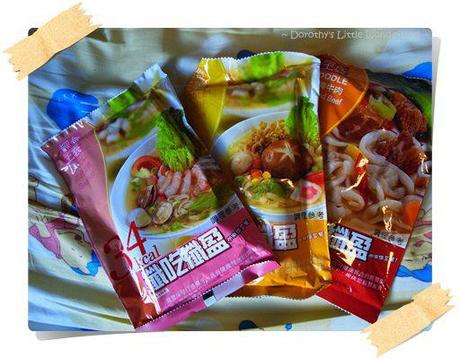 There are three versions of the sliming noodles. First cook the noodles and drain all the water out. then add the flavouring along with 200cc water. Add the nooles int the flavouring and add whatever your want to add (for example some meat, vegetables), mix well and it's ready to serve.
There are three flavours, chicken, beef or seafood.
2. Shiseido Hand cream (Full size)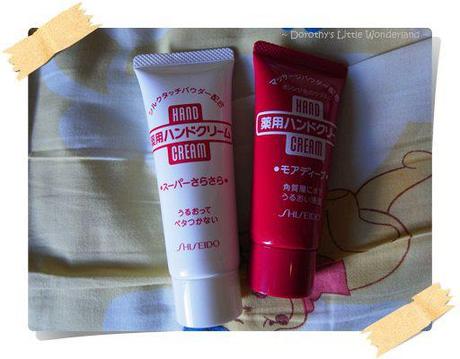 The 30ml hand cream by Shiseido is to moisturise the hands. It is very good for the drying weather in UK!
3. IsQueen BB Cream (Sample size)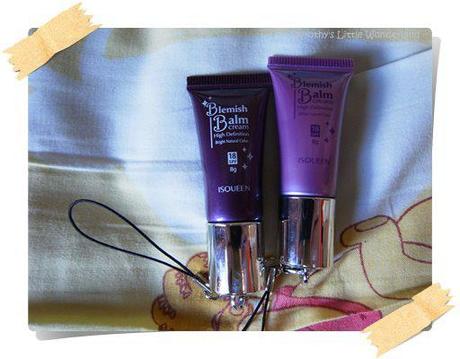 This is the IsQueen BB cream with SPF 18. I like the packageing myself because it's so cute. You can hand it around the key ring or mobile phone :)
4. Hot mask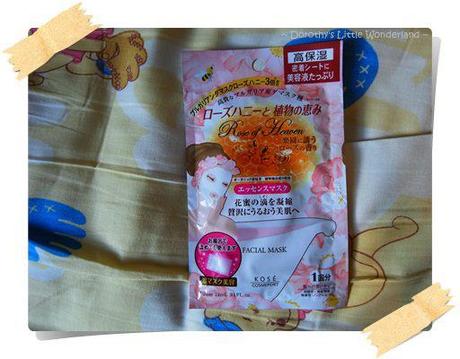 There are two ways to use it.1. put the mask in the hot water to "preheat" it. Wear it during shower or hot water bath for 5 minutes before taking the mask off.2. If you do it outside bathing, you can "preheat" the mask in hot water before applying the face. Leave the mask on for 15 minutes before putting on your toner and lotion.The mask smells really nice and I hope you all enjoy it!
5. Cleanser (Full Size)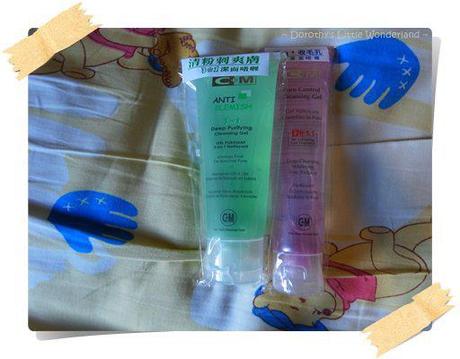 One of the two cleansers will be included in the bag.
Are you interested? There's a chance to win one of the boxes (with slight variation). Please fill in the form below to enter. Good luck :)
a Rafflecopter giveaway