On Saturdays, the Marienplatz area are full of different stalls, the street has turned into a market place!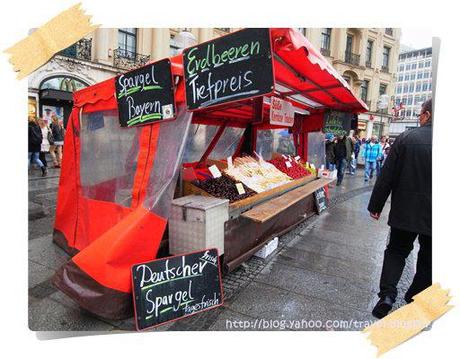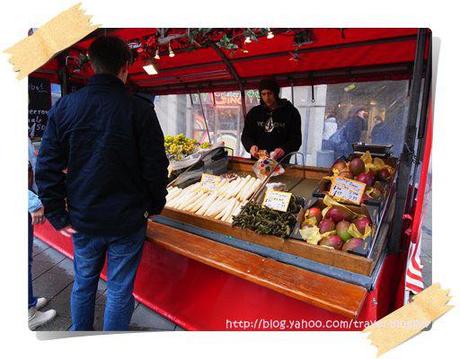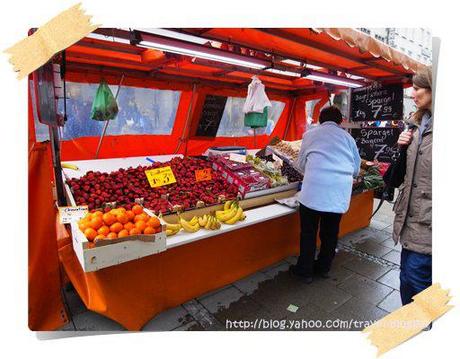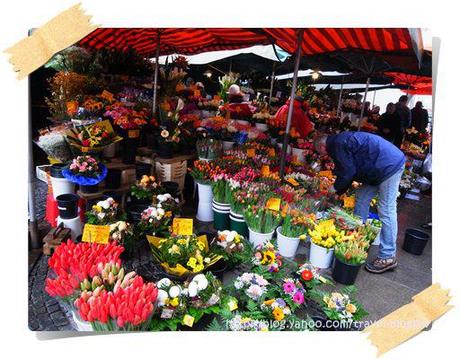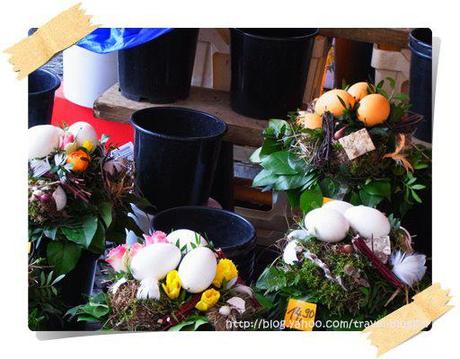 Since it is the Easter weekend, there are some eggs decorations for sale in the flower shop. they are very cute with different flowers decoration! Don't know whether the eggs can be eaten or not :P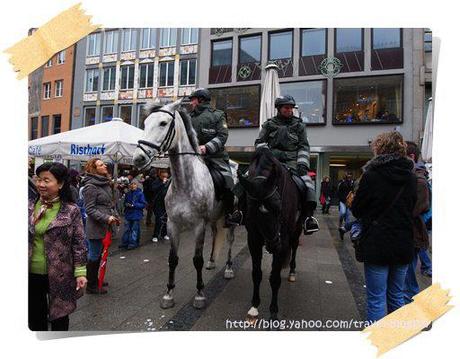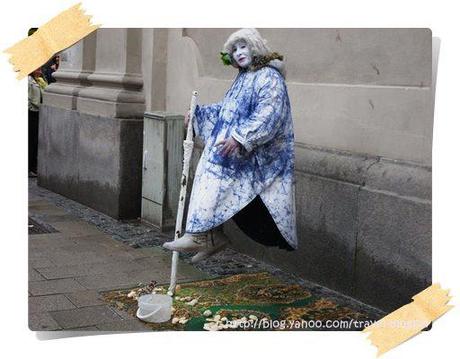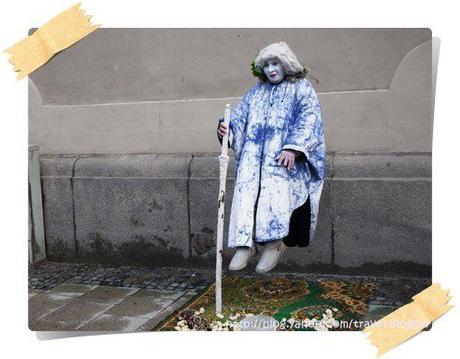 There are several people who perform on the street. This witch is sitting on an unseen chair. We figured out how she could sit on it :) (shuhhhh)
Then we arrive at the Viktualienmarkt, the oldest food market in Munich. It was originally where all the Bavarian and international farmers and traders meet and buy their food, including cheese, seafood, fruits, honey etc. It is the shopping paradise in Munich.
You can also find lots of traditional southern German food here as well/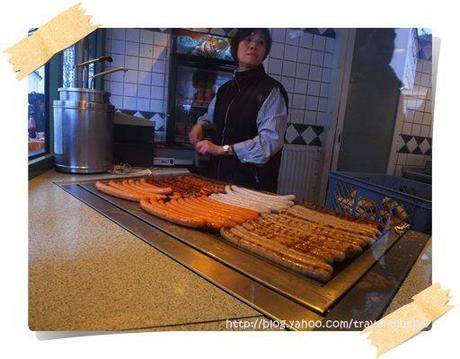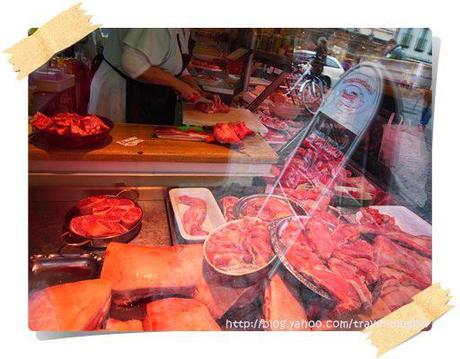 Of course there are lots of stalls with Weisswurst (white sausages) =]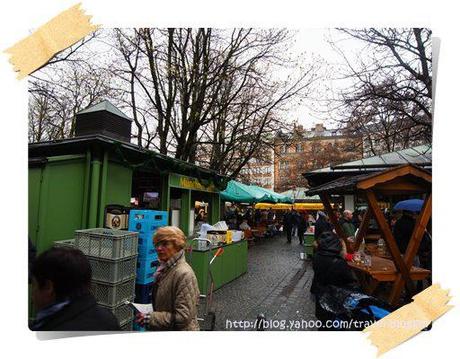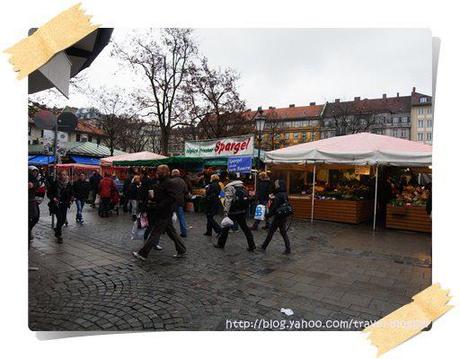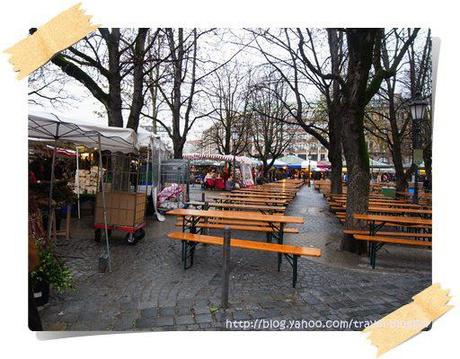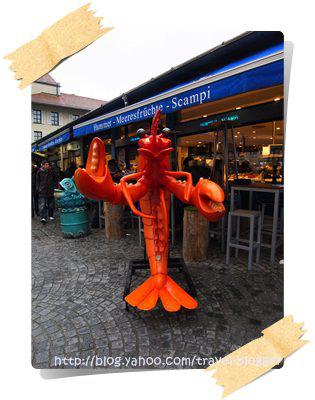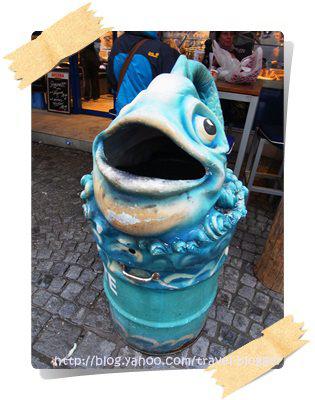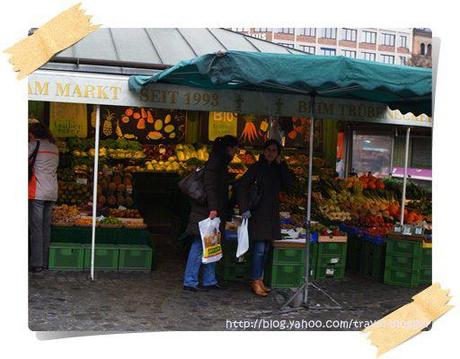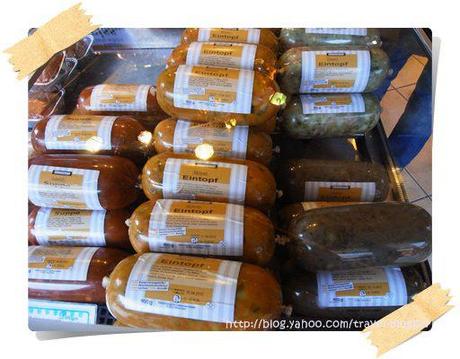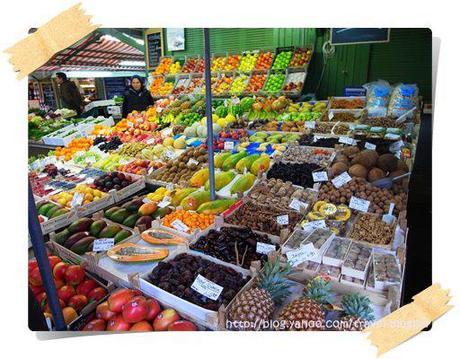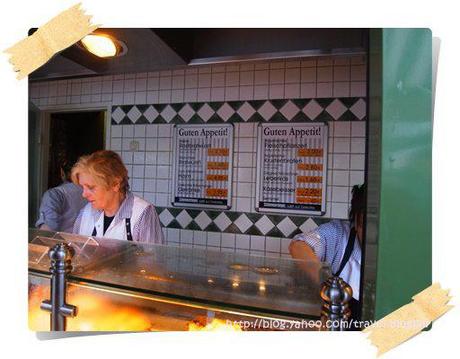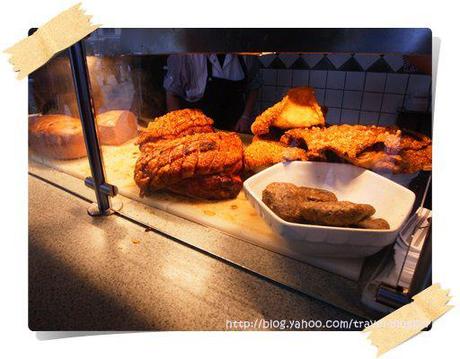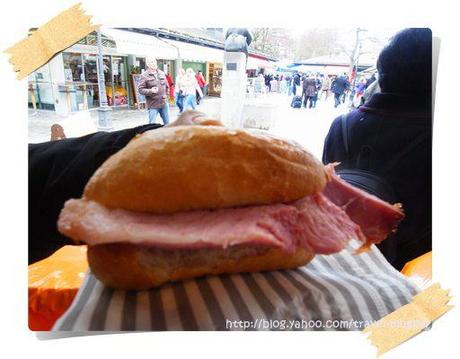 We chose this still because we saw some ham ;) We love ham sandwiches. This is the best stall in the market I think :) the price is not expensive and they actually weight how heavy the ham is before putting into the bread ;) It's a nice market and you can eat until you are full there!
Please note that it's
closed on Sunday and public holidays :)
If you have been to this Viktualienmarkt, please comment below or link me to your blog post ;) I am happy to read about your experience.