We have decided to travel out of the city today to the Man's Island. The original plan was to the New Swan Castle
(Neuschwanstein Castle) near Fussen. However we saw pictures that it was under renovation and going there will be quite tiring for a day trip. Therefore we chose to the Man's Island which is between Munich and Salzburg in Austria.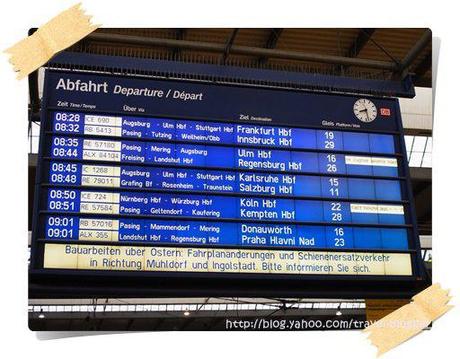 Munich Hauptbahnhof is big, with trains traveling through the whole Germany and internationally. We are going on the 0848 RE79011 train to Salzburg! Let's take the journey together~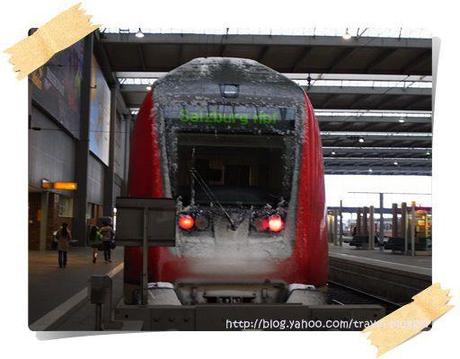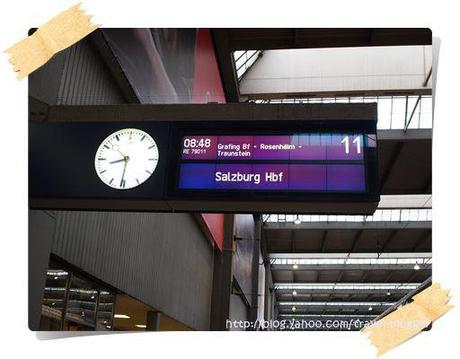 It was snowing outside and therefore the train is covered in snow ;) It reminded me of Christmas. Hang on, it's April, not December!!!!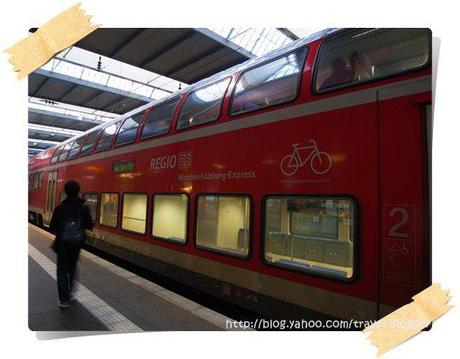 It is a double-decker train. I had one of these double decker train experience when I went to Guangzhou from Hong Kong about 2 years ago. This is my second chance to get on these trains.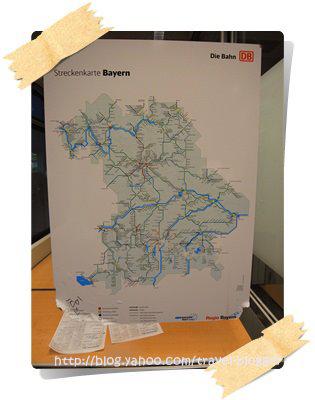 This shows the Bayern map train routes :)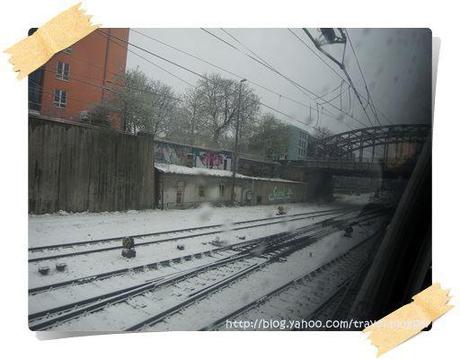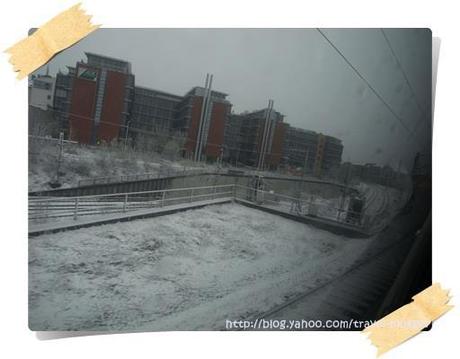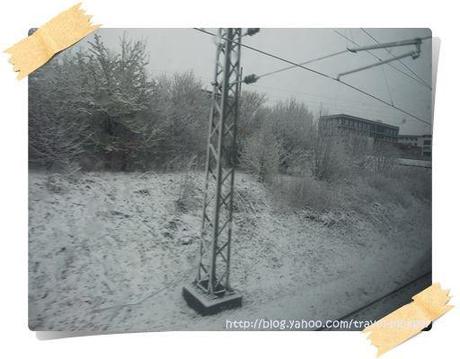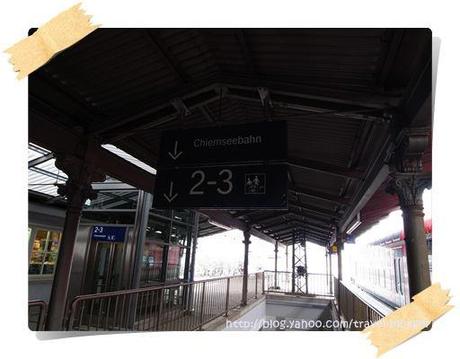 About 1 hour of ride, we arrived at Chiemseebahn, where we walked to the Ferry stop :)
We chose to walk because the place was too pretty (and people told us it was about 15 minutes walk). It took us about half an hour to walk to the ferry.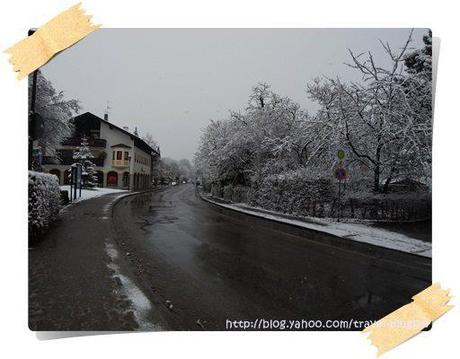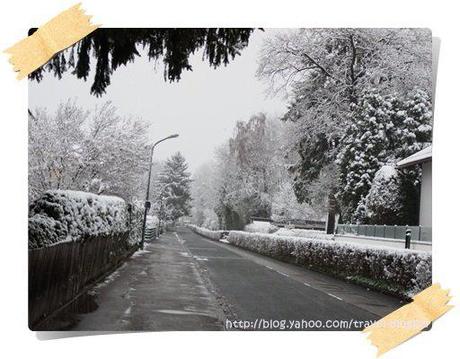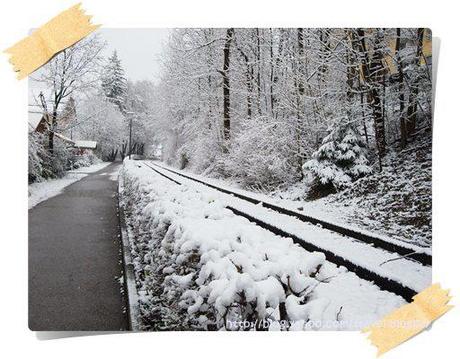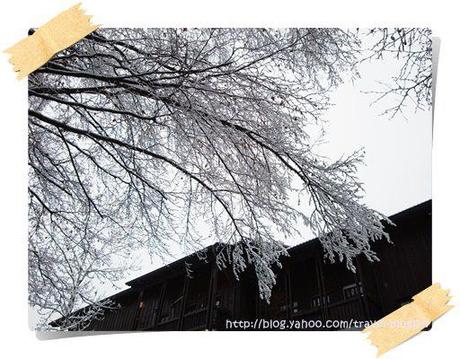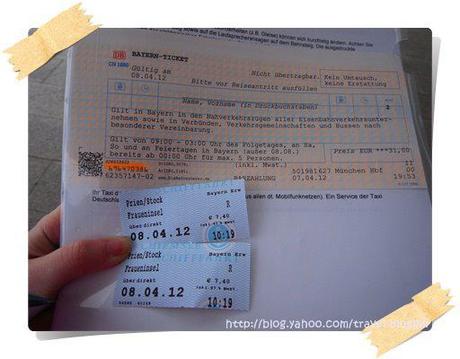 With the Bayern Travel ticket, we are allowed to have 2 euros off the Ferry ticket. Remember to buy the Bayern travel ticket :)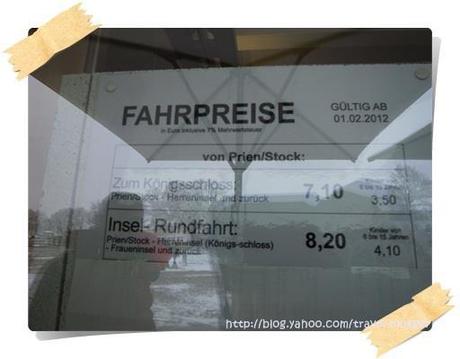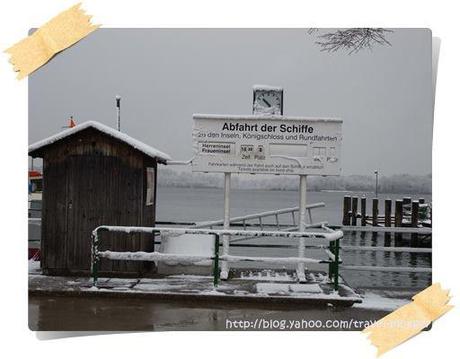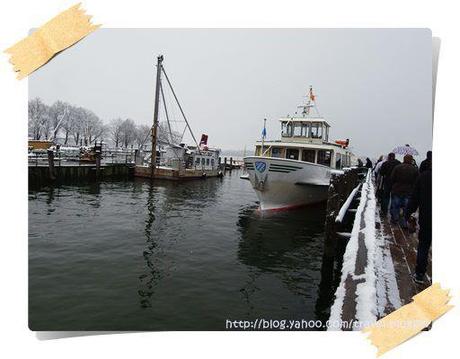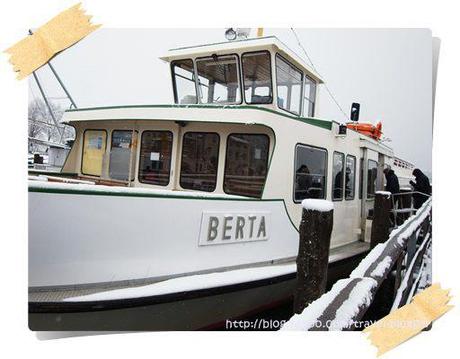 Berta is going to bring us to the Man's Island - Herren insel!