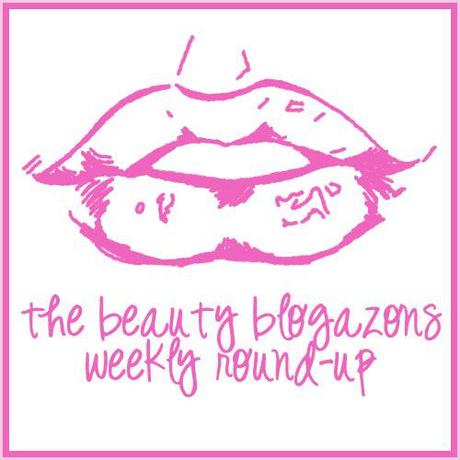 Mama Fashionista- In the on going quest to perfect her skin care routine, Mama Fashionista discovered a match made in heaven: LUSH's Angels on Bare Skin and the Clarisonic Mia!
My Newest Addiction Beauty Blog- Laura reviewed and swatched the Romantic Eye Shadow Collection from Too Faced.
Ishah x Beauty-What's on Ishah x Beauty's menu? A Glitter Sandwich! Lovely layers of shimmer, glitter and flakies.
Lucy's Stash-Parrot nail art manicure - Scarlet Macaw in the jungle painted with acrylic colours
Liquor, Lube and Lipstick- I See Rainbows Everywhere! - Would you go to work with bright eye makeup? I did!
Confessions of a Sarcastic Mom- Milani browns are in the spotlight.
Adore-a-Polish- A little Colorstay for your day with this Revlon Colorstay Top Coat review.
Captivating Claws- Shows you an amazing green sparkly Zoya gradient
Cosmetics Aficionado -This Minnie Mouse Manicure is not only super cute and super easy, but it is short nail friendly!
Phyrra -Phyrra is in love with the cult product inspired by beauty balm creams, Illamasqua Skin Base!
Dorothy's Little Wonderland - What I brought with me during my travel adventure
Beauty Product Review- A shiny face isn't pretty, check out what makeup product I used to get rid of shiny face!
Tolmu Rull tells all -Have you ever bought anything big and been insanely happy about it? Tolmu Rull's biggest beauty buy ever comes from Poland and weighs 12,5 kgs!
Shades of Beauty, Inc.- Klout Perk...Essie Mojito Madness
Emily Hudspeth, hair design and makeup artist - BB Cream. I found my favorite one and I want to share!
The Stepford Witch- Who doesn't love makeup that's meant to make our beauty routine simpler? Now let's see if Speed Brow is the right eyebrow product for the job!
The Polished Zombie -No need to call a medic, It's Just A Flesh Wound.
The Beauty Delicacy - Go Pastelle this Summer.
Beauty by Miss L -Do you want to know what was in this month´s Estonian monthly subscription box called Glambox?