Do you actually put on facial masks like this? You can find different forms of facial masks in the market, they come in cream, liquid, sheet, gel forms.
If you know me well, you will know that I am a mask geek. Skincare means a lot to me and I invest a lot of money to find out good masks.
Today, I am going to share one of my favourite steps in my skincare routine. I normally do it in several occations:
1. When I don't want to put on an actual facial masks
2. When my face is a bit dry (with dry patches) in the morning
3. When I don't want to wash off after putting masks on
4. When I am in a hurry
What is a Lotion Mask/toner mask?
Lotion mask is a mask which is quick and boost up your water level when you have shortage of time. All you need is some cotton and toner of your favorite brand
Some brands, like KOSE, does little tablets where you soak one of the tablet into the toner and it will become larger and put it on your face.
I know it's hard and expensive to get hold of these little ones in UK. Therefore I am introducing an easier and more user friendly method.
Cotton Wool.
The one I am using is by Kose (HKD30 for 180 pieces)
The one by
Boots
is good too. I have tried the baby one.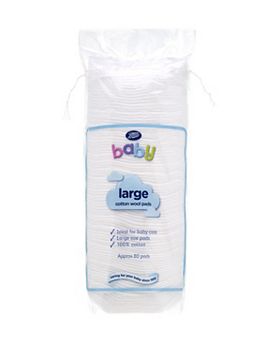 (Please click on the photo for more detail)
I have various toners for different purpose:
These are my toners for hydration and the following one is for whitening:
The toner for today is the KOSE Infinity Serum Concentrate II which I mentioned in my skincare routine. For more details, please click
here
.
How can I create the lotion mask?
1. pump the toner onto the cotton
2. Normally I pump 4 pumps on the cotton and it's enough to soak the whole cotton as follows
3. Then tear the cottons apart as so
The KOSE one and Boots one, I can make 5 pieces of cotton out of one big cotton, which is enough for my whole face.
4. Take one of the cottons and pinch two holes in it
One hole is for mouth and one is for your nose to breath. If you want to apply the lotion mask for mouth, then one hole is enough. (little tip: for better effect, you can put a thick layer of lip balm before the lotion mask and it'll have a better effect.)
5. Apply one layer on forehead, one layer on the left and one on the right hand side of the cheek and one at your chin.
6. Leave the cotton on for 3 minutes then remove the mask. Massage the excess into the skin.
7. Then continue with your normal skincare routine
It looks very complicated but when you are more familiar with it, you will like it better.
I have found a youtube video for you about this toner/lotion mask. It explains better than I do :)
Hope you enjoy the post and leave me any comments if you have any questions or share your views.